Quality Construction

Scott Miller prides himself on attention to detail. He knows that your building investment is important to you. That means that every detail is important to him. From your exterior elevations: brickwork, siding, stucco, lighting, entrances and windows, to the interior luxuries you have dreamed of: garden bath, gourmet kitchen, cozy fireplace, elegant stairways, custom trim work and well-planned storage areas – your project will get the best in craftmanship and contemporary innovations. Years of experience and building dream homes across the valley have given Scott a unique perspective and creativity that enable him to meet your expectations. Bring all your ideas to the table. Scott will work with you to get the most out of your building project and plan within your project budget.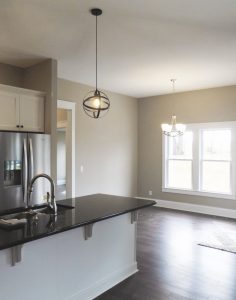 Kitchen
You will love custom counter-tops, cabinet design and appliances in your new kitchen. We take your space into careful consideration as we plan for functionality and light in your most-used space in the home.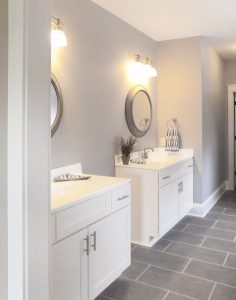 Bathroom
Custom designing your bathroom allows you to make your private space special. We will help you choose options that bring relaxation, calm and efficiency to your bath.
Windows, Doors and Trim
Hand-in-hand with the best quality of your window, door and trim selections are the design features. We take pride in keeping up with the latest trends and options available to serve both functionally and decoratively in your new home.